Copiers and printers are the backbone of office processes. It's just that we would always take them for granted. The thing is that office technology has drastically changed a lot. It's better to keep these office copier and printer facts below. 
Improved Quality Output
One fact to keep in mind is that the copy produced by the office copier and printer is quality. A camera was there flashing for every impression taken. Today, products can scan in an instant to produce hundreds to thousands of impressions. This is, of course, with optimal speed, and quality.
Evolved Copiers
Copiers have already evolved tremendously in the previous years. This was true following the first commercial invention in 1959, a simple photocopier. And now, there were huge copiers suitable for offices and personal copiers for desktops. Plus, there are production-type machines suitable for printing shops.
Copiers have indeed changed themselves. But then, the way we utilized them has changed as well. The business environment today would mean that we must have lots of resources for the staff members to use. The good thing is copier technology has even risen to meet the challenge. Copiers today have printing management systems, applications, Wi-Fi adapters, mobile printing functions, and many more.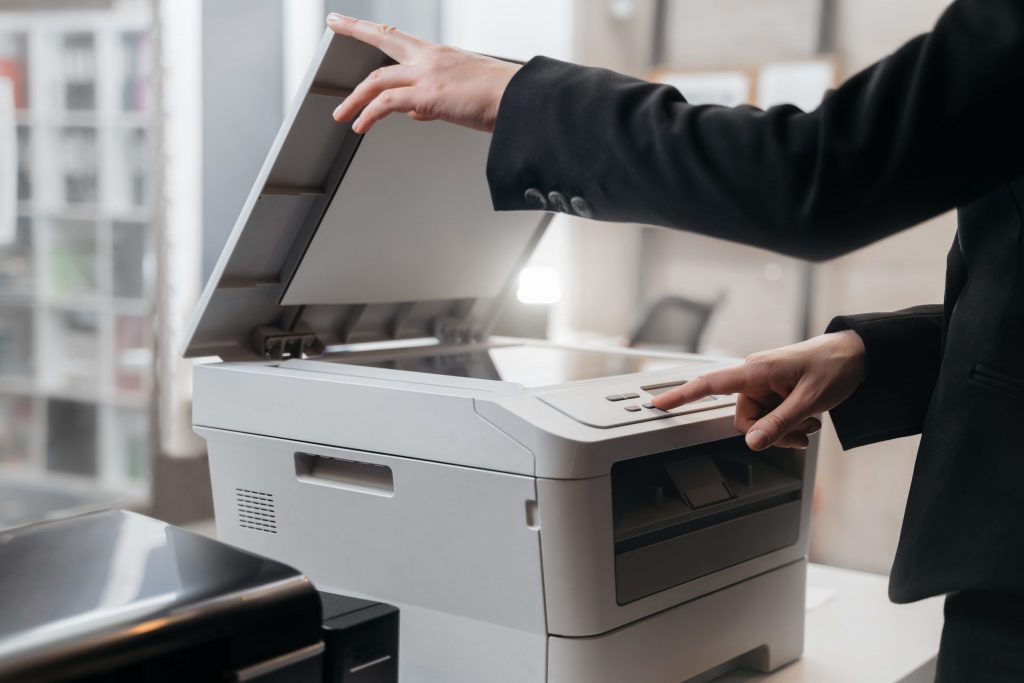 Standard Colors
When printing a color page before, the cost was so costly. It would even cost like one dollar for every page. Many would even think of it as something unnecessary luxury. But today, the color impression can cost below ten cents for every page. This has turned out to be a requirement for potential customers. While color is holding popularity, but then, it's more costly compared to white and black. That's why there were many software types to find tracking its usage. Two of these are the Xerox Color Tracking and the Y-Soft SafeQ Print Management Suite.
Mechanical Moving Parts
Copiers and printers have been discussed as something evolving. They are machines that come with many aspects and parts to them. In this case, service challenges may likely occur. This is true in most offices with many users of a single machine. The repairs are somehow customary. There must be a professional service technician that will eliminate this hassle.
The details regarding the ins and outs of office technology are good to have. They can come in handy if it is time to replace and repair them. There are those who can help you optimize office technology.
Space-Saving
Office copiers are designed to help offices in saving on space. There's no longer a need to rent out another space in the office. This is true regarding accommodating huge printers, scanners, and fax machines for the business. Since the one copier machine is already available, and is also functional, you could free your office up from more space.
Copier Leasing a Good Option by Business Owners
The copier leasing is what most business owners consider a good option. This is true for those who want to start and test the waters. Rather than shell out a big amount of money buying a copier not sure if it will work for you, it's the leasing agreement that enables you to test and try several copiers first before making a choice.
If you plan to get copiers for your office in Detroit, you can buy or lease copiers in Detroit. We can give you the option to get the copier that you want.  You can contact our local copier leasing services department in your location.
If your Location is around Detroit, you may call us at (313) 241-7313, and our personnel for copier leasing in Detroit will assist you.   If you are also looking for copier repair services in Detroit, you may contact our copier repair personnel at the same number.
There are indeed a lot of reasons why you must invest in office copiers & printers. They mainly provide the job needed plus they save you much on space. These office copiers and printer facts highlighted may seem simple now but they change the perspective of everyone in the office.
Now you realize that office copiers and printers are worth keeping considering the facts presented about them!