According to research, an average office employee can manage up to 10,000 prints every year. This figure can have an impact on a company's expenses, but more than that, you have to think about the environmental concerns this can cause too. Worse, with too much printing, the potential chances of your printing hardware breaking down and not working efficiently can increase over time. This can have adverse effects on your business and staff productivity.
Good thing there is now an answer to these concerns- Managed Print Services. An MPS is simply a program most print providers offer to their customers. These providers are there to manage all your business' printing aspects like printers, scanners, copiers, and faxes. In short, these are services offered by external providers to manage and optimize your business' printing fleet. Below are some of the key benefits that your business can get when employing a Managed Print Service provider. 
If you plan to get copiers for your office in Detroit, you can buy or lease copiers in Detroit. We can give you the option to get the copier that you want.  You can contact our local copier leasing services department in your location.
If your Location is around Detroit, you may call us at (313) 241-7313, and our personnel for copier leasing in Detroit will assist you.   If you are also looking for copier repair services in Detroit, you may contact our copier repair personnel at the same number.
It can help lessen and control your printing costs
This should be your primary reason why you should go for an MPS provider. However, MPS does not only help you lessen and control your printing costs. In fact, most providers over all-include cost-per-pay packages where they cover all printing jobs consumable like toners and inks, time and labor costs, unexpected call-outs, engineer expense, and spare parts required. They also help manage your in-house budgeting simply because they will provide you with a steady cost-per-page on a yearly, monthly, and quarterly statements where they highlight your print volumes.
Scalability and flexibility
MPS is basically just like those cloud-based server and storage solutions. These services can easily adjust to the ever-changing needs and wants of your business. As a result, the MPS provider's fleet of printers is guaranteed "future-proofed" for them to stay flexible. Furthermore, the clarity of print budgeting comes into the picture as well, especially when designing future requirements since machines and printing hardware can be altered with less cost and minimal disruption.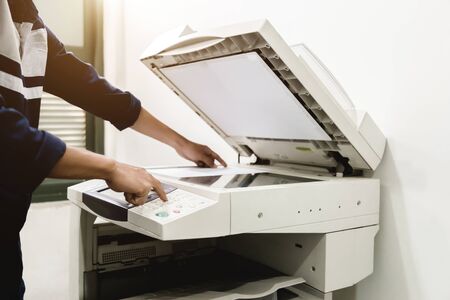 MPS can give you peace of mind
When you have your own MPS provider, you get to focus more on your core business and worry less about your printers. You can further achieve peace of mind knowing that with an MPS scheme, IT security protocols are provided systematically to help lessen security breach of your data through the 'back door'.
MPS can help you increase your productivity. Although printing technologies have efficiently helped increase office and business productivity over the years, this can surprisingly be a workplace's downfall. A classic example is when you use your old and unprotected printers that are expected to break down without notice. When this happens, the problem can really get in the way of getting the job done.
Additionally, problems may also happen when proper preventive maintenance is neglected. When this arises, workflows are interrupted and may also lead to a reduction in the usability of your printers. At the most basic level, employees will worry less from their printers getting broken or running out when you have an MPS provider. While in some companies their IT departments handle printer malfunctions, nothing still beats having the right fleet of people to have a proactive maintenance strategy combined with printing supply restocking solutions to ensure your printing needs are addressed consistently.
While it may seem like an unnecessary add-on for your business, try to understand how MPS can help you in overcoming daily obstacles. Like the help of copier services in Detroit, managing your expenses in relation to your printing consumables and equipment becomes easier when you employ the help of a managed print service provider.